Support this work for $1 a month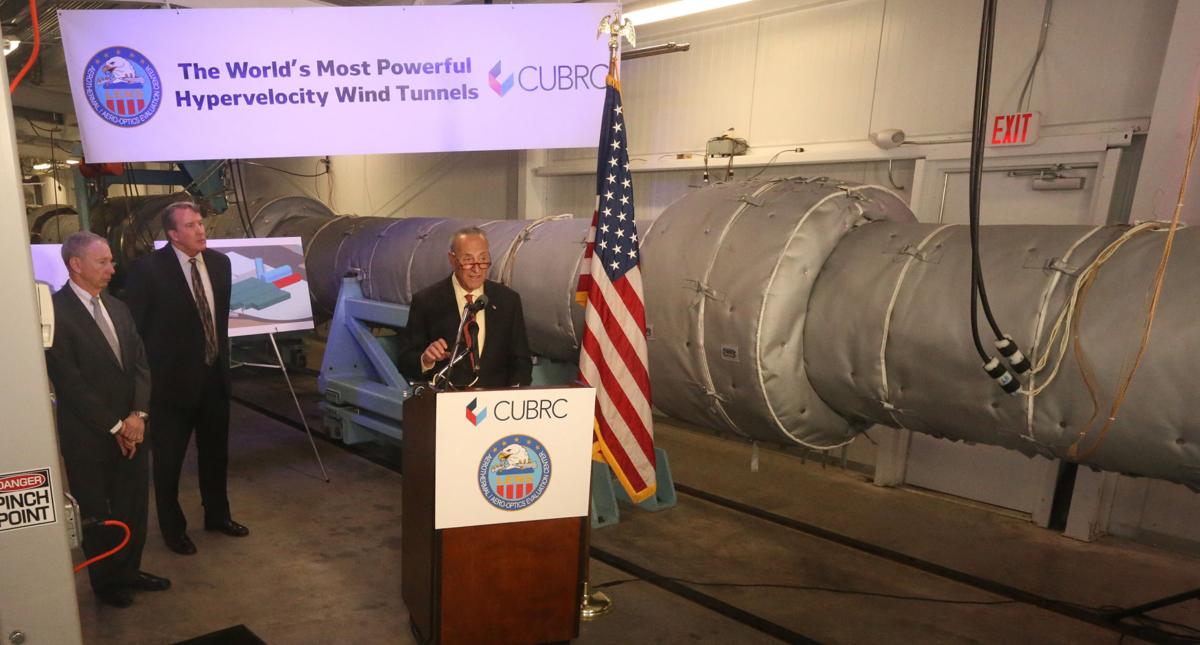 WASHINGTON – CUBRC, a Buffalo-based defense contractor, has received $16 million in federal funding to construct a new hypersonic testing facility, Senate Minority Leader Charles E. Schumer announced Thursday.
"CUBRC is the only facility in the nation with the ability to test hypersonic weapons systems at flight conditions at full scale, and it is a critical part of both Western New York's innovation economy and our national security," Schumer said. "That's why I'm proud to have secured this funding that will fund CUBRC's groundbreaking improvement to its testing and evaluation complex, allowing us to win the global race on innovation in hypersonic technologies and weapons."
The project will also boost local jobs, Schumer said.
Formed in 1983, CUBRC has long been a key test site for military hypersonic projects.
"This award from DOD will enable CUBRC to further upgrade our capabilities here in Buffalo thus providing our incredible scientific talent the tools necessary to keep the United States in our leadership position on hypervelocity," said Tom McMahon, CUBRC's CEO. "This cannot be understated about how important this is to CUBRC, to Western New York and to the nation."
Get local news delivered to your inbox!