Built on a 1.5-acre lot with panoramic views of rural Dane County, the $1.04 million home has five bedrooms, 4.5 baths and 5,200-square-feet of living space. The outside entryway is framed with 12 inch by 12 inch beams of Douglas fir, a bar in the basement is accented with two-inch-thick shelves made from cherry while beams on the living room ceiling are stained to match those on the entryway. The home offers up an elegant but clean and functional design from Bouril Design Studio, an architectural firm in Madison.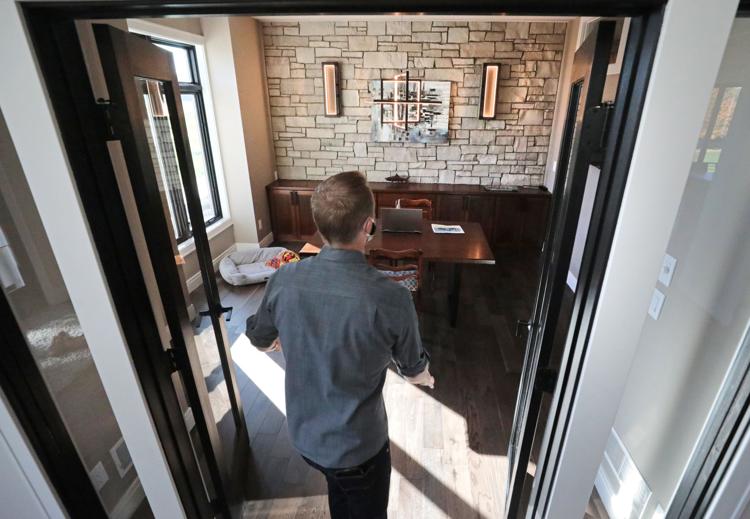 "What we're seeing trend-wise in the market is a lot of modern takes on traditional styles," Kratochwill said. "So, in this case, I have a prairie style home, which is a very traditional style but it's a very modern take on it."
The highlights include lights from Madison Lighting, a steel-faced gas fireplace in the living room and a "three-and-a-half season" room with an insulated floor and ceiling and a wood-burning fireplace that can raise the temperature in the room to the mid-60s on frigid January days. The room also includes walls of retractable windows with screens, which further allows the temperature to be controlled in warmer months based on the direction of the wind and rain.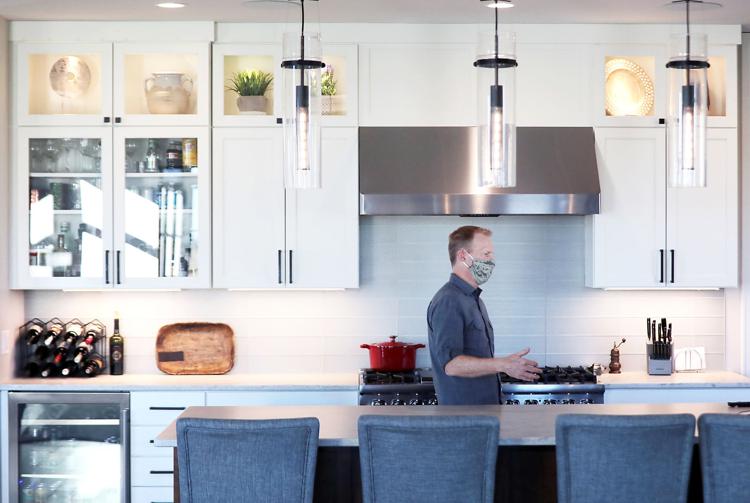 In the kitchen, where the island is 4 feet wide by 9 feet long, outlets are hidden underneath cabinets, there's a spacious pantry and the home is dotted with eight transom windows that further spread the natural light. The railing to the upstairs is welded black metal and the home is also set up for two offices, something Kratochwill said is in demand with more people working from home.