Best bathroom scales in Australia
How did we pick this list?
Our expert team chose the best bathroom scales from a wide range of reputable brands, based on high ratings and an average 70% customer approval rate 4.3 or more from Amazon customers. To help you find the best bathroom scale, we based our findings on design, features and cost. We read hundreds of customer and expert reviews on bathroom scales and came up with the six best for your fitness and weight loss goals.
Read more detail on our methodology below.
Best overall bathroom scale: Withings Body+ Smart Bathroom Scale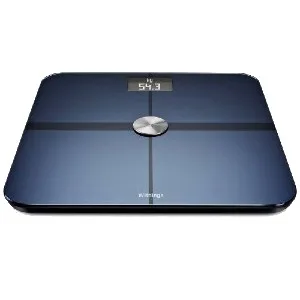 Gives you full body analysis
Has a companion app for easier tracking
Set-up can be tricky for novices
Some customers say the body composition percentages are not easy to understand
Price (RRP): $179.95
Buy at AmazonBuy at eBayBuy at Myer
Why we chose it
A bestseller on Amazon with more than 6,000 ratings and an average 4.5 stars, the Withings Body+ bathroom scale is our pick for the best option for most people.
It has 5 out of 5 stars from more than 73% of Amazon customers and is well-liked by experts. This scale does more than weigh your body weight. It also tracks your body composition, giving you an accurate measure of body fat, water percentage, and muscle and bone mass.
The Withings Body+ offers great connectivity via WiFI and Bluetooth, and is great for companion apps. It can store data for up to eight users and it even gives you a weather report for the day.
---
Best digital bathroom scale: Etekcity Digital Body Weight Bathroom Scale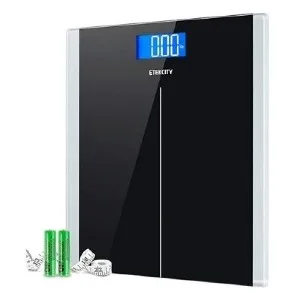 Sensitive, accurate readings
Customers say it's durable
Limited in function
Batteries need replacing frequently
Price (RRP): $60
Buy at AmazonBuy at eBay
Why we chose it
The best digital bathroom scale
…
Continue Reading