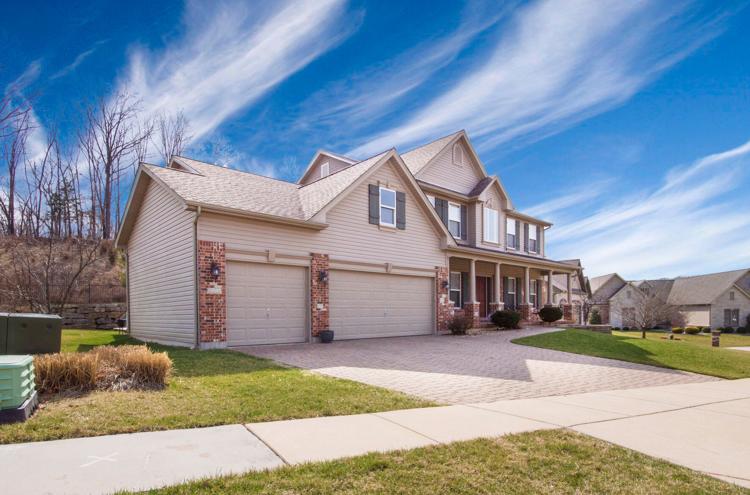 More and more homeowners are adding value to their properties by creating fun, practical, and inviting outdoor spaces. Porches, patios, fire pits, flower gardens, and children's playsets all draw people outside.
When you're thinking about these outdoor spaces, don't forget about your home's exterior as part of your design plans. It might not be the first thing you think about, but no matter what modification you'll be making to your outdoor space, your home's exterior will serve as the backdrop. So, the colors, textures, and materials of your roof, gutters, siding, and doors should not just be there to protect your home, but look amazing and bump your curb appeal.
Here are a few of those exterior features you should keep in mind, and how the pros at Greenawalt can help you build the home exterior of your dreams to make you fall in love with your home again – from the outside-in.
Roofing
Having a properly installed roof of quality materials and an outstanding warranty from a reputable company guarantees your home will weather the elements year round, and for decades to come.
Greenawalt is that company. With the most popular brand of shingles they carry, CertainTeed's Landmark® line, you get a high-quality, heavy product backed by both a manufacturer's warranty and a craftsmanship warranty with Greenawalt's installation.
The Landmark® line also comes in a variety of colorful combinations from greys, light browns, blues or greens…just about any color! Since your roof is such a large portion of the exterior, selecting the right style and color is key to maximizing your home's curb appeal and complementing your outdoor spaces.
But Greenawalt is more than just roofs! They also install gutters, siding, and doors.
Gutters
If your gutters and downspouts aren't performing properly, rainwater will run off the roof and
…
Continue Reading