PROVO — Election officials in Utah County said they have made improvements to prevent issues that have plagued the county in the past.
After polling locations experienced long lines lasting more than three hours on midterm election night in 2018, Governor Gary Herbert criticized Utah County as the "epicenter of dysfunction."
For next month's general election, the county's new clerk/auditor promises things will be better.
"When you look at what I've been able to accomplish in a short amount of time, it's because I was able to secure the resources for the equipment and literally the best team in the state," said Utah County Clerk/Auditor Amelia Powers Gardner.
Since Powers Gardner took office in 2019, she's hired new staff and purchased new ballot-counting machines. She said they now have the largest scanners in the state, which can process 600 ballots per minute.
"I've worked tirelessly to make sure that my staff has the resources they need to serve those people," she said.
Powers Gardner is expecting a lot of people to show up at polling locations on November 3 because this will be Utah County's first presidential election with vote-by-mail and she worries that some may not be used to it.
"We have over-prepared for the people we expect at the polls," she said. "We know that we're going to have a lot. We're prepared to serve three times the number people at the polls that voted in 2018."
For those voting in person, she's also implementing a new system to let voters check-in using their phones.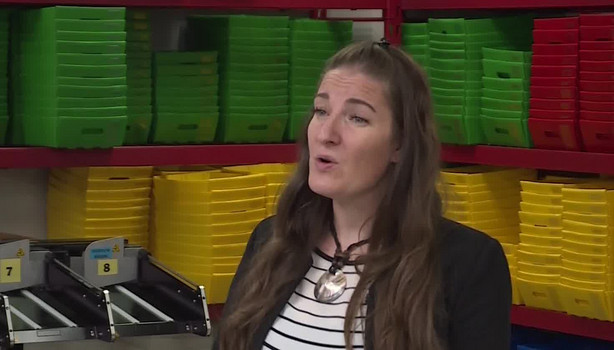 "Then you can go wait in the comfort of your own car, listen to your own music, and when it's your
…
Continue Reading