Crown Craft (CRWS) came through a screen we ran where the objective was to find dividend-paying companies trading at low valuations. Crown Craft at present is trading with a P/E of 8.7 and is paying a forward dividend of $0.32, which currently equates to a yield of 5.61%. Being well above average, the dividend is a great place to start when researching the company. The reason being that the sustainability of dividend encompasses the income statement, cash flow statement as well as the balance sheet.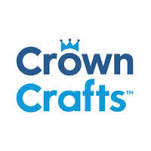 Suffice it to say, the holy grail of value investing is to buy companies that are undervalued and which also return plenty of the company's cash flow to shareholders. We state this because dividends have accounted for almost half of the gains of the S&P 500 over the past century.
In saying this, Crown Craft's dividend of $0.32 per share has been at this level since 2013, so growth has been pretty much non-existent. Although the yield looks favourable as mentioned above, the lack of growth will certainty detract some investors. The reasons being that growth:
Fosters confidence for future growth
Protects against inflation
Enables shareholders get a slice of the earnings pot.
To see if the lack of dividend growth is growth-related, we go to the company's income statement. Although net income and EPS have grown since 2013, operating income as well as top line sales have actually fallen during this period. The float has more or less remained the same, but it is clear that the dividend has not been raised due to the clear trend of poor EBIT growth.
Despite the lack of growth, Crown Craft has been able to generate solid cash flows, which have paid for the dividend in recent times. The trailing cash flow payout ratio comes in at
…
Continue Reading