Source: Journal Media Studio/YouTube
FROM THE VERY beginning of her kitchen design journey, Lauren Harte knew exactly what she wanted.
"I had a very clear vision in my head," says Lauren, who moved into her new home in Mornington, Co Meath with her boyfriend in April. 
"We were aware that there wasn't much wall space, so we wanted to make use of the storage and get as much as we could into the island. We have a microwave, dishwasher, bin and sink all in the island."
As well as maximising storage space, Lauren wanted her range cooker to be a focal point of the room. "My boyfriend is a chef, so cooking is a really big part of our lives. We wanted to make a feature of the range cooker with a really nice canopy."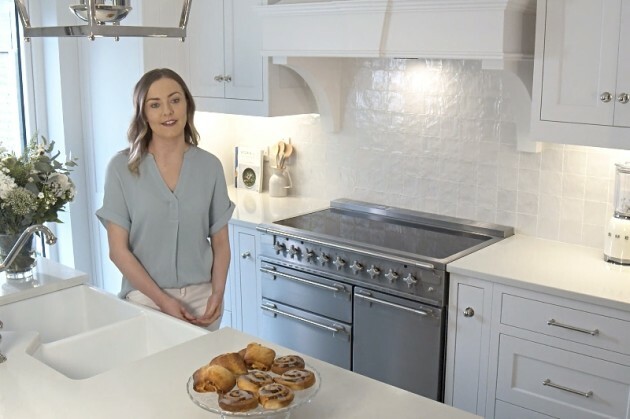 Lauren Harte in her new Lyndale kitchen

Source: Cash & Carry Kitchens
With her vision in mind, Lauren went to the Cash & Carry Kitchens showroom in Swords, Co Dublin.  
Cash & Carry was actually the first shop I went into and they had the exact kitchen that I had in mind. I didn't go to any other shops – that was the kitchen for us.
Here she met with design consultant Alan Larkin, who helped bring her ideas to life. 
"One of the design issues Lauren had is that she went with a double sized Belfast sink," says Alan. "She wanted the sink to be centred and with what she was fitting in on either side, it wasn't possible unless we made some alterations to the units. That's where the chopping boards came into it – they solved the problem."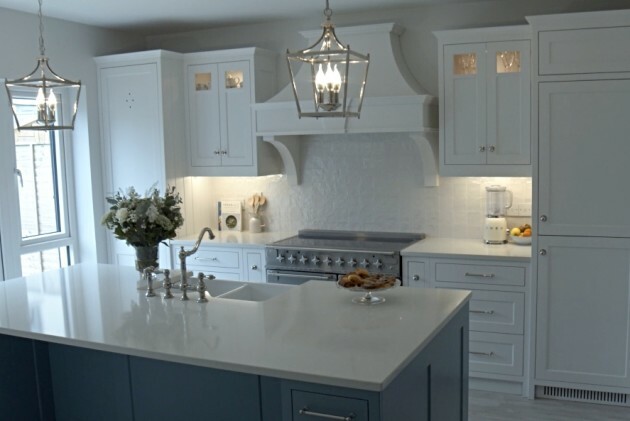 Lyndale from Cash & Carry Kitchens

Source: Cash & Carry Kitchens
With her new kitchen in place – including a corner seating area –
…
Continue Reading